EZbooking. Your Booking Software for Resource Sharing
Let us show you how to reduce loss of time and energy
The true strength of Artologik EZbooking lies in the software's ability to organise and optimise bookings of shared resources. Our mission is to develop reliable and easy to use software that lets you minimise administration. Start simplifying today.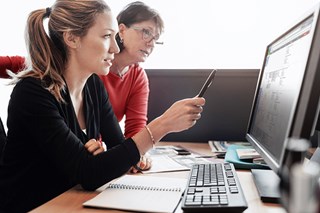 Looking for a logical tool?
Start working immediately. It's true. This software is so intuitive that end-users don't need training.
Facing changing conditions?
Configure to meet changes. Adapt the program to fit your way of working right now and in the future.
Need total control of resources?
Keep track with calendars and reports. Define who can book what items during which times and at what price.
Prefer to book from Outlook?
Synchronize your scheduling. Work in one tool but combine the strengths of two powerful systems.
Want Room display booking?
Place outside your meeting rooms. View room availability and provide the possibility to book directly on the screen.
Wish to act based on facts?
Let the system work for you. Export data based on usage and occupancy rates with robust features.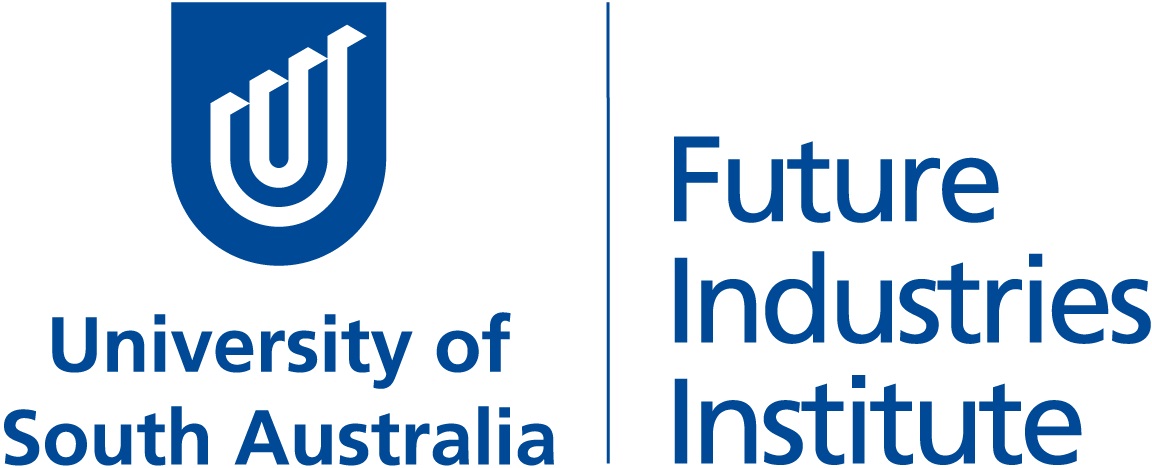 "At the Future Industries Institute (FII) we have been using EZbooking for around 12 months and it has been incredibly successful. I championed the project working with our Technical Services Team, University of South Australia (UniSA) IT staff and the team at Artisan to develop customised solutions..."

"We use EZbooking in our intranet for scheduling of our instruments and rooms. The software gives us a great overview of available objects and helps us invoice the usage. We particularly appreciate that the program is so easy to use..."
One Intuitive and Adaptable Online Booking System
Equipment, rooms, and vehicles are shared resources that organisations use Artologik EZbooking for today. However, thanks to its flexibility, the system can be used for all kinds of bookable resources. Easy to use and easy to adapt.
Core facilities
Manage scientific instruments. Schedule and connect resources to projects and track actual time used.
Meeting rooms
Prevent double-bookings and optimize usage of your shared meeting- and conference rooms.
Conference centres
Motivate and inspire effortlessly. Provide the possibility to order catering for meetings and events.
Construction sites
Schedule and control all deliveries by letting your suppliers book delivery slots.
Carpools
Simplify car-sharing. Book a car, get a PIN code and pick up the key in a key cabinet.
Visitor registration
Keep track of visitors in your building by logging visits, along with recipient-, and room information.
Sports venues
Administrate utilisation of stadiums, gyms, sports halls etc. and facilitate recurring bookings.
Hospitals
Schedule counselling sessions for your patients and register participants for group therapy.
Shared resources
Make sharing easy by managing shared resources such as workstations, equipment, software etc.
Can you afford not to use these EZbooking features?
Are you tired of time-wasting activities such as tracking missing equipment or annoyed employees because of double bookings? We have the solution. Artologik EZbooking puts you in control over your bookable resources.
Define how and when resources shall be bookable
Show available time slots on your website
Set fees, charge usage and give discounts
Share the booking tool between teams
Tres elementos clave de los que puede beneficiarse
Decidir implantar un sistema puede suponer un reto. Por ello, queremos que se sienta seguro al elegirnos como socio. Con muchos clientes nacionales e internacionales, empleados experimentados y certificación de seguridad, está en buenas manos.
Países
La serie de productos Artologik, que incluye HelpDesk, Survey&Report y EZbooking, es utilizada por organizaciones de todo el mundo.
Años de experiencia
Aproveche los conocimientos y habilidades de los expertos que han desarrollado y vendido estos programas durante mucho tiempo.
Certificado ISO
Nos tomamos la seguridad en serio. Nuestra empresa y centro de datos tienen la certificación ISO/IEC 27001:2013 y están situados en Suecia.
Nuestro éxito radica en su experiencia
El sistema basado en la web es una parte. Pero, ¿sabe lo que obtiene además del software?
Pruebe antes de comprar
Reciba una licencia de prueba con una demostración privada y obtenga respuestas. Evalúelo. Después decida.
Configuración y formación
Aprenda de instructores experimentados en sesiones de formación. Póngase en marcha en poco tiempo.
Apoyo reconocido
Póngase en contacto con nosotros y encontrará personal competente y comprometido.
Esté seguro con nosotros
Nuestra empresa y nuestro centro de datos tienen la certificación ISO 27001 y están ubicados en Suecia.
Nube o local
Obtenga una disponibilidad del 99,9% con nuestra solución SaaS o elija el modo local e instálelo en su servidor web una sola vez.
Adaptación a sus necesidades
La flexibilidad de HelpDesk le permite adaptar el sistema a sus rutinas y necesidades mediante plug-ins.
Posibilidad de influir
Como propietarios y creadores de HelpDesk, tenemos vías de decisión cortas. A su favor.
Personalización del programa
Si necesita más funciones, notifíquenoslo. Su idea podría convertirse en la próxima característica.
Enlace a aplicaciones
Integre su software con su licencia Artologik enviando o recibiendo datos a través de, por ejemplo, la API
Elija entre alquiler y compra
Pague por números de usuarios activos y recursos por reservar. Ninguna diferencia en las funcionalidades
Cloud / Alquiler
Uso en modo SaaS
99,9% garantía de disponibilidad
ISO 27001 – centro de datos certificado
Copias de seguridad diarias
Contrato de servicios incluido
On-Prem. / Compra
Autohospedado
Acceso por su propia red (opcional)
Compra
Licencia perpetua
Contrato de servicios disponible (opcional)
Try for Free for 30 days
Reading about the software or booking a demo are great ways to get to know the program. In addition, we genuinely recommend that you sign up for a free trial.
Customise your trial site to suit your organisation and test as much as you wish during 30 days. Free of charge and without obligations.
All data entered is private, and we treat your personal data with confidentiality in accordance with GDPR. Your trial will end automatically.
Book a Personal Demo
Would you like to learn more about our software and how you can adapt it to your needs? Enter your name and number, and we will contact you for a free of charge personal demo. We are looking forward to showing you!
Ask us. We will do our Best to Help You
We are happy to answer any questions regarding our software and services. Please fill out the form, and we will be in touch with you soon. We treat your personal data with confidentiality in accordance with GDPR.