The Survey Tool for Schools and Universities
Survey&Report is the obvious choice for schools and universities. You can integrate the system into your learning management system and handle your surveys there. Create professional course evaluations, subject assessments or school surveys and generate pedagogical reports automatically.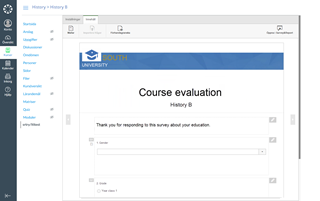 Examples of integrated platforms: Blackboard, Moodle and Canvas.
Simple
You are just a few clicks away from distributing your survey and creating your report with survey and report templates.
Integrated
Achieve higher response rates by letting teachers create surveys for students to answer directly on the learning platform.
Secure
We guarantee your security, and your data is safe with us. We are ISO 27001 certified and GDPR-compliant.
Available
The system supports you in creating accessible surveys, allowing respondents to answer in line with WCAG 2.1.
Universities
Course evaluations
Ensure the quality of your courses by simplifying your course evaluation process. When you integrate Survey&Report with your LMS (e.g. Canvas, Blackboard or Moodle), you get a clear overview of your course surveys - directly in your learning management system. Intelligent management to increase the chance of achieving higher response rates.
Save even more time by creating and designing automated reports for direct distribution to stakeholders.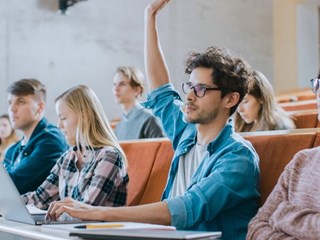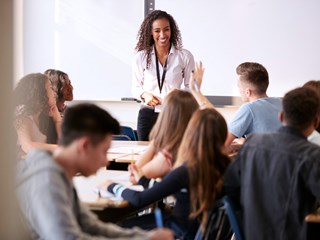 Colleges and High Schools
Subject assessments
Give your students an even better school experience. Get early indications of whether you need to plan and implement improvement activities by continuously following up on students' and teachers' opinions on important issues.
Use the gathered feedback to create a healthier learning environment for everyone.
Compulsory schools
School evaluations
Give your school the safe and calm atmosphere it deserves. Ask pupils and teachers how they experience their school. Use their feedback to develop a friendly environment where everybody can thrive.
Construct digital surveys with the survey tool and adapt them to suit pupils in different school years, or print them on paper and scan the answers.
We will support you so that you can focus on optimising your learning conditions.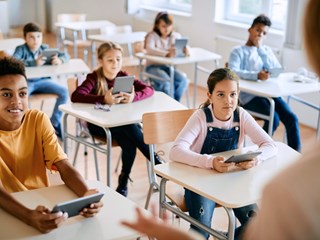 Book your demo today
Artologik Survey&Report is the perfect survey tool for schools and universities. Book your demo today, and we will show you how to customise the program to suit your needs.
From Compulsory schools to Universities
We all use Artologik Survey&Report