Congratulations, DHR, to 100 years!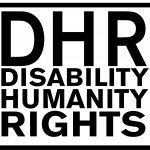 We want to congratulate our customer DHR, who uses Artologik Survey&Report to conduct member surveys, as they celebrate 100 years of emancipation in 2023.
DHR works to achieve freedom of movement for people with reduced mobility. We are happy that our survey tool can contribute to this vital work.
DHR stands for Participation, Power of Action and Freedom of Movement - words that describe the organisation's ambition to realise the principle of equal value to all human beings.