Structure your Support and Delegate your Tickets
Optimise your resources and simplify ticket handling with features such as ticket escalation, SLA handling and standard ticket creation. The HD-Advanced plugin is especially suitable for complex support organisations that want to work more structured, improve service levels, and reduce workload.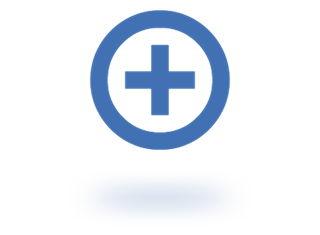 Group to work smarter
By structuring your support staff in support groups with different responsibilities, you can automatically direct each ticket or e-mail to the most qualified support staff for that specific topic.
Ticket delegation
Create delegation chains to escalate tickets to support groups in the following support line, which will improve your level of service and give your support members better conditions to work efficiently.
Follow your SLAs
Show alerts in the ticket list to see which tickets to handle first, or send e-mail reminders to ensure you uphold Service Level Agreement. Present results in the SLA compliance reports.
Standard tickets
You can simplify the ticket registration and handling process for customers and support staff by creating standard tickets with pre-filled ticket descriptions, actions and solutions.
Follow-up
HD-Advanced offers statistics on the number of tickets for each organisation group and support group. You can view most reports by support-, organisation- or object group.
Classification
Create classifications for tickets by creating classification questions, which the staff answers for all tickets. Use the classifications as the basis of reports and searches.
Linked tickets
You can link tickets with the same cause together so that when the mother ticket is resolved and closed, all customers who have registered tickets linked to it are notified simultaneously.
Group your objects
Make your administration more efficient by assigning rights to give or receive support by linking users and support groups to object groups rather than to each object.
Final customers
Lets you trace both the dealer and the original customer in cases when dealers contact you on behalf of the original customer.
Improve visibility
You can associate a colour with a particular organisation group's tickets to make them easier to spot in the ticket list.
How it works?
HD-Advanced lets you replicate the structure of your support organisation in HelpDesk, giving you exact control over the ticket path. You can divide your support personnel into support groups and then choose which group should first handle a given ticket based on the object or organisation of that ticket. In short, if you want to add specific features to customise the flow based on your processes, HD-Advanced is the answer.
Would you like to know more?
Learn more about HD-Advanced and how to add the plugin to your solution