Streamline your Workflow by using Single Sign-on
Improve your ticketing system's user experience with Single-Sign-on or the use of Federated login. By adding the HD-LDAP plugin to your HelpDesk solution, you will also spend less time administrating users.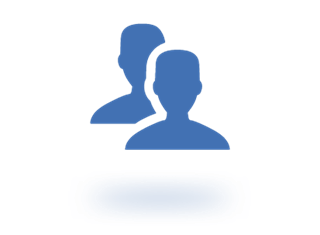 Control your data
You enter your data source's search strings and login information via a configuration interface and define the import catalogues, where the user information is collected. You can import users from several directories.
Automatic updates
You can schedule automatic user information updates in specific intervals to streamline your process and make handling this information safer. Your administrator can still do updates manually.
Use only one password
A significant advantage for the user is that adding HD-LDAP to your HelpDesk solution enables Single Sign-on. With SSO, your users are encouraged to use complex passwords since there is no need to remember more than one.
Enter information once
Adding HD-LDAP to your HelpDesk solution is also beneficial for your administrator. The main advantage is that your administrator only has to enter information, such as user and application access rights, once - which saves a lot of time.
How it Works
Connect Artologik HelpDesk with your Directory Services via the HD-LDAP plugin. Once you are logged in to your network, you can reach HelpDesk with SSO. Additional user information such as name, e-mail and phone number is imported via LDAP.
Would you like to know more?
Learn more about HD-LDAP and how to add the plugin to your solution