Artologik HelpDesk facilitates the workflow at Scania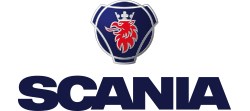 "At Scania, we have a wide area of use for Artologik HelpDesk. We have over 10 000 users of HelpDesk within the Scania Group with very high standards regarding function and performance".
Those are the words of Ulf Olsson, who works as IS/IT coordinator at Scania Industrial Maintenance AB in Södertälje, just south of Stockholm. 


"It was very easy to get started and the program is extremely facilitating for us, no task is left out. HelpDesk has functions for categorizing and handling incoming tickets," he says.


We use HelpDesk for our daily ticketing management, for example IT-requests, access requests to enter a certain building, ordering prototypes from our mechanical shop, measuring tasks and internal orders for work wear.


From the start, when we were searching for a ticket managing system, we needed to get control over the email flow and organise different types of incoming tickets. We needed an easy program which could be integrated with our directory service for a flexible user management.


We used to have lots of paper work before, especially for the measuring tasks, but now when everything is online we have an immediate overview of when incoming tickets are received and completed.  


We are very happy with the support team at Artisan! We can really recommend HelpDesk to others!"