Send surveys to your customers!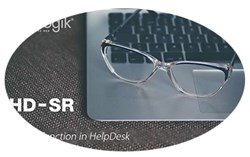 Watch our new video and see how to send surveys by e-mail and get fast feedback. Ask your customers what they thought about the service!
The video is about HD-SR, a plug-in that connects Artologik HelpDesk with the program Artologik Survey&Report. Survey&Report is a powerful survey tool with a variety of functions. Customize your reports and publish them on your website or export them as PDF, Word or Powerpoint.