Order Products and Services Directly in the System
Let your users order your internally offered products and services directly in the system, for example, coffee and cake for a meeting, brochures for conferences or sample preparation for the booking of a microscope. By adding the EZ-Order plugin, you will facilitate organizational processes around fields like catering, material and resources management.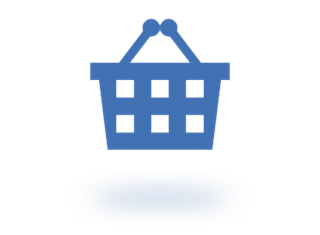 How to order?
To create an order in EZbooking, your users have two options: They can add an order directly to their booking, for example ordering sandwiches and soda with a conference room. It is also possible to make a separate order, without connection to a booking, for example, coffee for a meeting in the own office.
Administrate orders
With EZ-Order, you can assign selected users the right to administer orders, add new products and define prices. In addition, these users can add and edit orders for other users, add their own unlisted products to orders, and mark orders as delivered. The system keeps them up to date with what shall be purchased, prepared and delivered for whom and at what time.
Price lists and delivery types
The administrator defines which products and services shall be available for ordering and creates them in the system. If you decide to charge for the orders, you can choose to use different prices based on, e.g. the user that orders it. In addition, a product can have different prices depending on delivery type, e.g., for "Take away" or "Delivery to the room".
Automatic Emails
You can link emails to each type of delivery. An email can be sent to the correspondent supplier every time an order is placed. The user who places the order can also receive the information about the order, included in the booking confirmation email.
Reports
You can easily integrate all order-related information into reports for invoicing, statistical or managing purposes. The integration allows the suppliers to be more efficient in planning, for example, in a catering kitchen, to have an overview of future purchases and delivery details.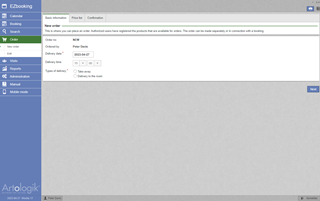 Would you like to know more?
Learn more about EZ-Order and how to add the plugin to your solution